Maps
A satellite image of the area of the blast furnace (BF) and forge sites: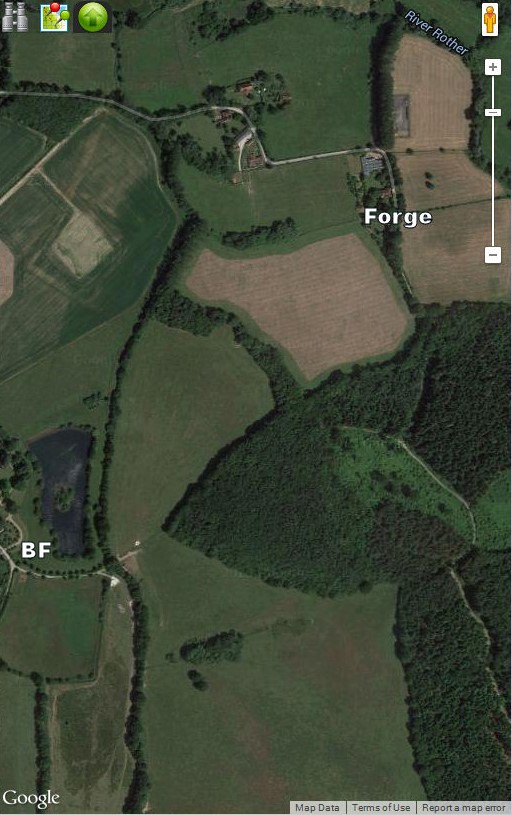 Tithe Award: The parish of Salehurst (included Robertsbridge) was surveyed in 1839,
and the pond for the forge covered fields numbered 74 and 129.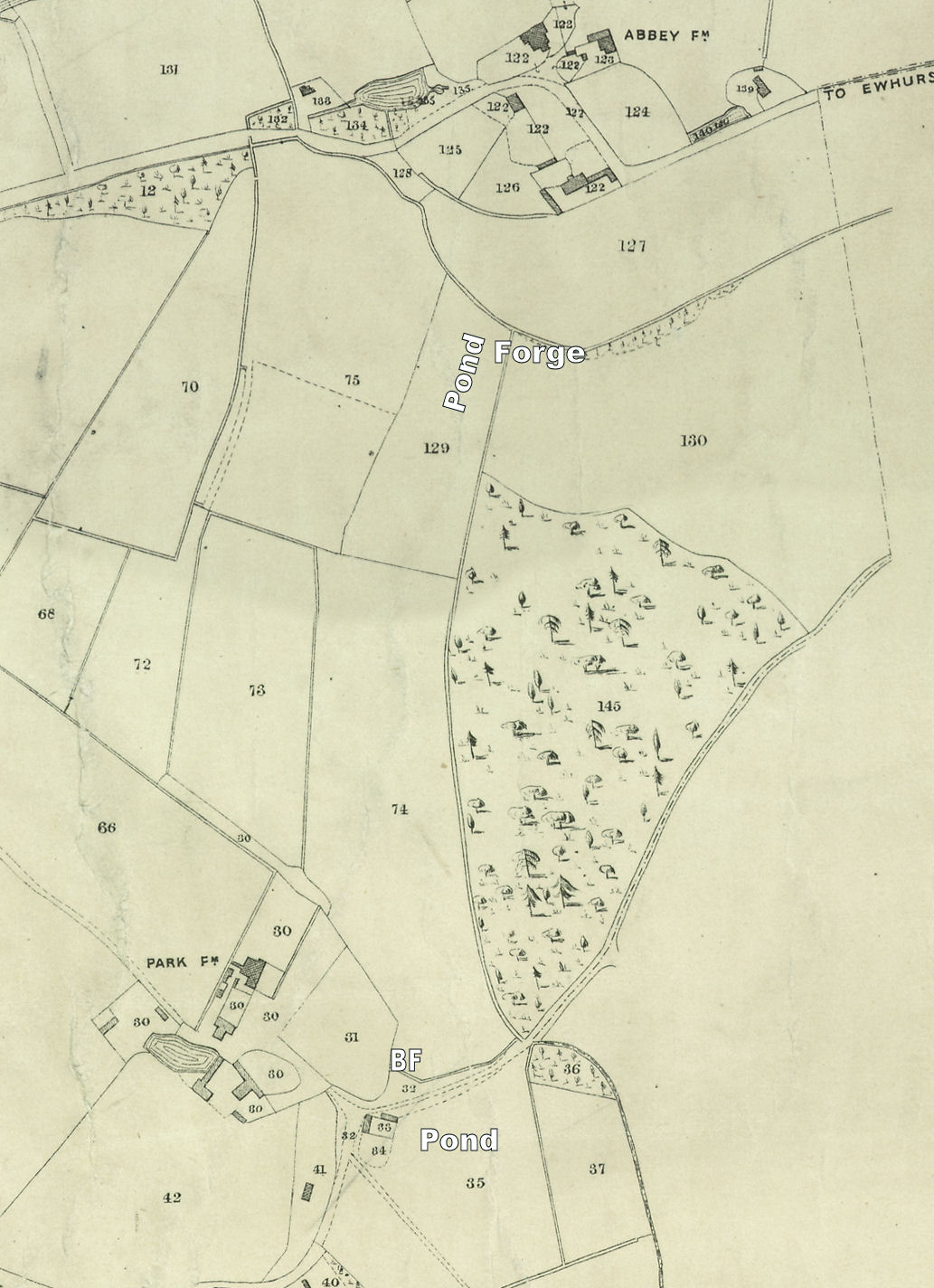 Ironworks 1567: Map drawn by David Martin, with suggested layout of the ironworks operated by the Sidneys.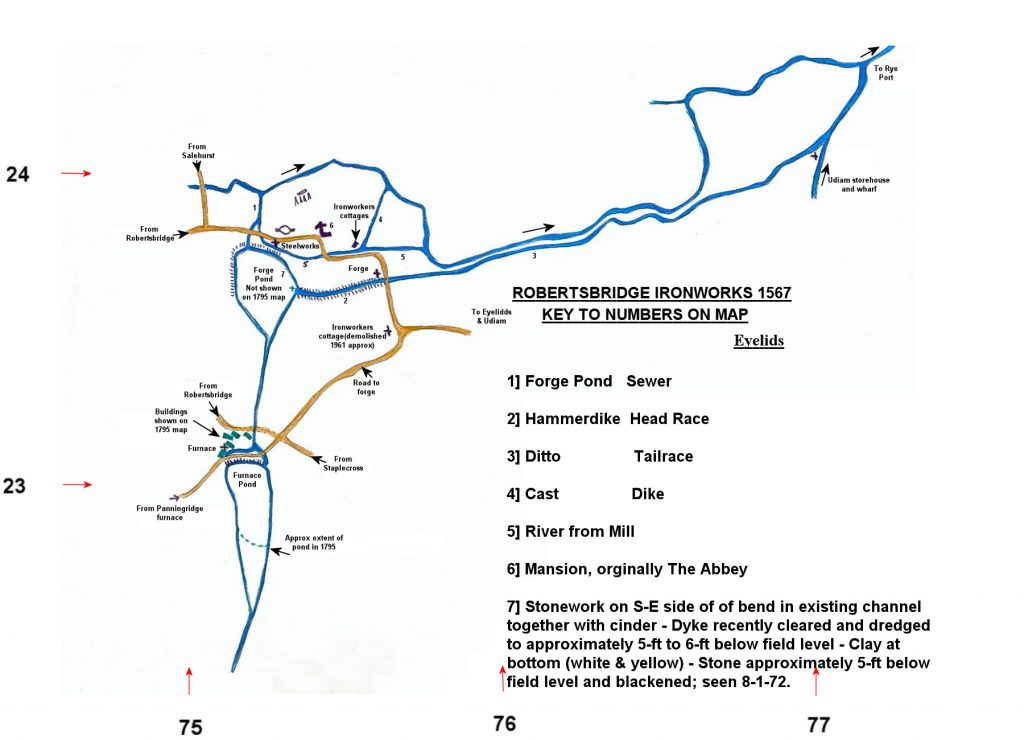 After persistent rains during January and February, 2014, the depressed area which was originally
the forge pond filled with water as shown in the photo below.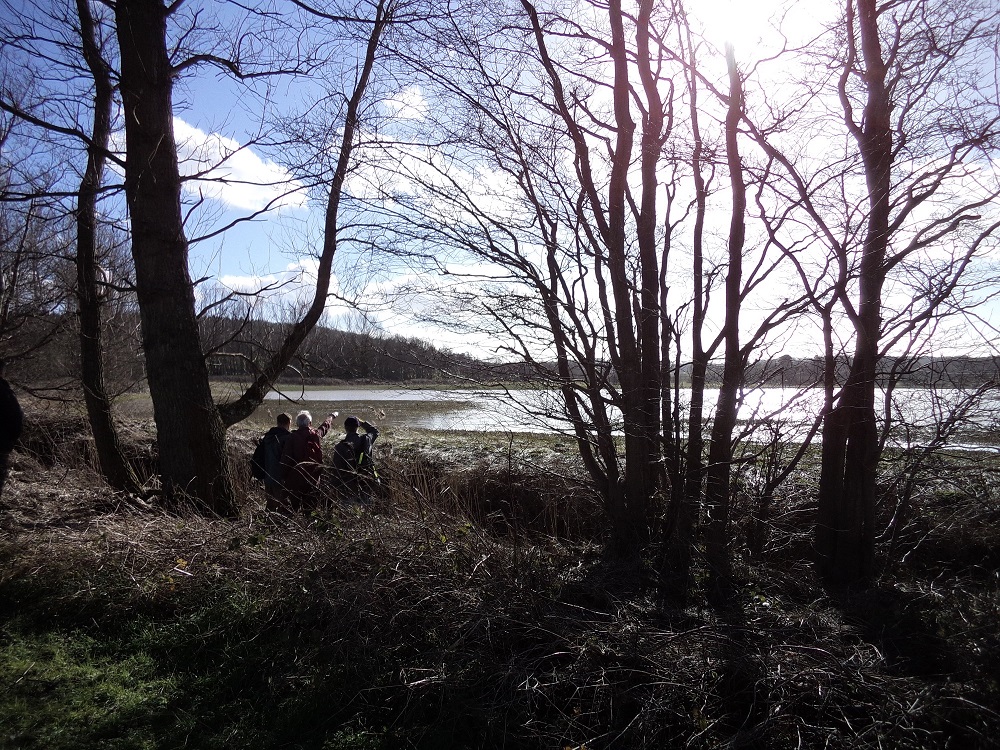 Goto: Summary Time Line References to Technology and Location References to People Maps Discoveries Photos